Indiana Design Center
Champion Design Excellence
National Partnerships
The Indiana Design Center is a proud member of Design Centers International (DCI).
DCI is comprised of an esteemed list of design centers across North America. DCI was formed approximately 30 years ago to serve as an educational and networking resource for design center owners and management teams. Members work together to share in successful programming initiatives, best practices and the general state of the design industry.

Trade Associations
Indiana's design community includes over 2,500 design professionals that are members of the following organizations: ASID, IIDA, NKBA, AIA, NARI, BAGI, CEDIA & ALA.
In an effort to facilitate connections between the IDC, trade organizations, and potential clients, partnerships have been established with each of the 8 organizations.

ASID Industry Partners include more than 2,700 member firms with some 7,500 individual representatives, uniting the professional designer with manufacturers of design-related products and services. Founded in 1975, the American Society of Interior Designers is the oldest, largest and leading professional organization for interior designers.
IIDA is a professional networking and educational Association of 13,000 Members in 10 specialty practice forums and 29 Chapters around the world. IIDA has worked to convene communities of Interior Designers across regions and specialties representing the interests for the entire community.
Based in Washington, D.C., the AIA has been the leading professional membership association for licensed architects, emerging professionals, and allied partners since 1857. With nearly 300 state and local chapters, the AIA serves as the voice of the architecture profession and the resource for our members in service to society.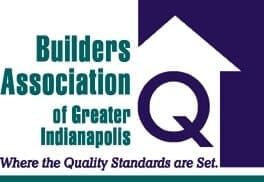 BAGI exists so that members of the residential construction industry and related businesses can conduct their business efficiently and ethically to provide the community with reliable, safe, affordable residential construction accomplished by competent professionals in the industry. The charter jurisdiction of BAGI includes Boone, Hamilton, Hancock, Hendricks, Johnson, Marion, Morgan and Shelby counties.
NARI's Core Purpose is to advance and promote the remodeling industry's professionalism, product and vital public purpose. Today, NARI has 58 chapters nationwide and has enjoyed a sizeable growth period during the past decade.
NKBA is the owner of the Kitchen & Bath Industry Show (KBIS), the world's largest trade show dedicated to the kitchen and bath industry. NKBA membership includes over 40,000 industry professionals in over 70 member chapters throughout the U.S and Canada. The NKBA also has more than 1,500 student members.
CEDIA is the leading global authority in the $14 billion home technology industry. CEDIA represents 3,700 member companies worldwide and serves more than 30,000 industry professionals that manufacture, design, and integrate goods and services for the connected home.
The Association of Licensed Architects (ALA) supports architects and professions related to architecture, throughout their careers. ALA provides members with top notch industry speakers, the opportunity to earn 12 CEUs in one year, affordable dues, free contracts, essential programs on code, and connections with peers, suppliers, plus best practices.