IDC Welcomes Ennis Custom Homes
Please join the Indiana Design Center community as we welcome Ennis Custom Homes to the IDC! Ennis Custom Homes is led by Brad Ennis and his wife, Linda Ennis, whose custom home building company is now located on the second floor in suite 221A.
Brad is the president of the company and you will mostly find him on the job site. He likes to be immersed in every project, nurturing his drive for excellence by being involved in the custom building process on a day-to-day basis. Linda, vice president, manages the details behind the scenes, handling accounting, correspondence, social media and business outreach. They are a complementary team, each working to their personal strengths to create a company with an unsurpassed reputation.
Ennis Custom Homes works with the most highly-regarded tradesmen and professionals in the area, curated carefully to create the best team to build a custom home.
As Brad says, "The homes we build are a legacy. They are often the most precious and enduring thing that a family has, and I feel honored to be trusted with such an investment." He is there for every step of the process, offering peace of mind to the homeowner that each detail will be attended to.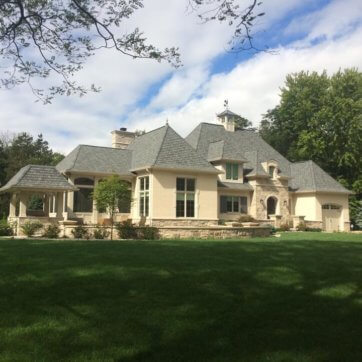 While Brad is in the field, you're most likely to find Linda at the IDC studio space, overseeing the logistical pieces of the business. "I love coming to work each day and helping our projects come to life. The relationships we build with our clients are just as rewarding as our final projects," says Linda.
It is a wonderful asset to have a custom home builder in the IDC to connect with the group of designers and vendors in the business of creating beautiful spaces. "Highly-regarded companies with leaders like Brad and Linda further add to the collaborative spirit and reputation for design excellence within the building, and we're proud they call the IDC home," says IDC executive director, Andrea Kleymeyer.
You can learn more about Ennis Custom Homes at https://enniscustomhomes.com/.