KITCHEN DESIGN: Behind the Scenes Beauty
While browsing shelter publications and inspirational design images online, there is no shortage of breathtaking kitchens. But what can be missed in a beauty shot are the details and design nuances that influence how the space functions for the homeowner. For a look behind the scenes of an elevated kitchen design, the experts at Conceptual Kitchens & Millwork, Amy Kreutz and Rob Klein, highlight key design elements and considerations that create the inner beauty of a kitchen that may not first meet the eye.
Command Station
While a clutter-free countertop is ideal, day to day activities ranging from reading the mail to completing children's school work, lead to a never-ending paper pile in most kitchens. Enter the command station.
Says designer Rob Klein, "In designing what lies behind the cabinetry we knew our clients needed a dedicated space where they could store items for easy access like folders, important documents, garage openers and keys. This command station is a great alternative to leaving items out on counters."
Take Note & Inventory
A custom kitchen is only as good as how the client functions within it. Different considerations are taken for clients who cook formal, chef-driven meals contrasting with those who lead a more informal style of entertaining and engagement with family and guests. Before deciding on kitchen components—a mix of drawers versus cabinets, refrigeration, display space or custom storage solutions for pans and/or spices—it is imperative a designer take note of a client's lifestyle and kitchen inventory.
"There are endless storage solutions for how items can be put away behind a door or cabinet. With that, we always design with a keen understanding of exactly what the client has and the perfect position in the kitchen to place it for them," says Klein.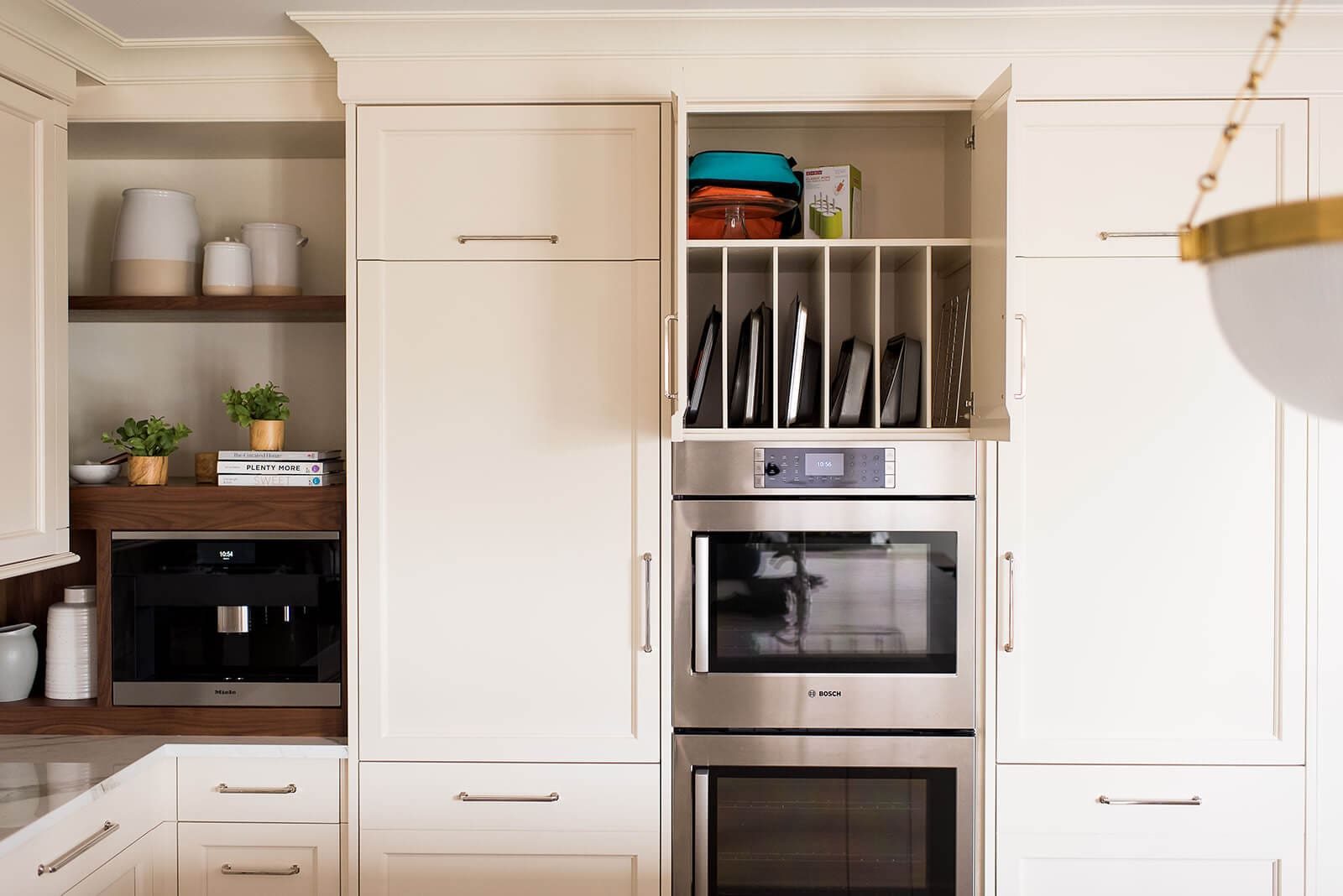 Stylized Storage
Storage is not limited to putting items where they can no longer be seen.
"Many of our clients have collections or pieces worth showcasing in their new kitchen and we help them determine the best way to do so," says designer Amy Kreutz.
In a custom-designed wet bar, the designers and clients created a showstopping display featuring a gorgeous Ann Sacks tiled wall along with the family's crystal glassware, tea set and silver collection arranged on open shelving. Clear glass cabinets filled with more heirloom-worthy pieces flank the grouping. Kitchens are intrinsically functional spaces, but by using smart storage and organization, one of the most utilitarian rooms of the house can be intentionally beautiful as well.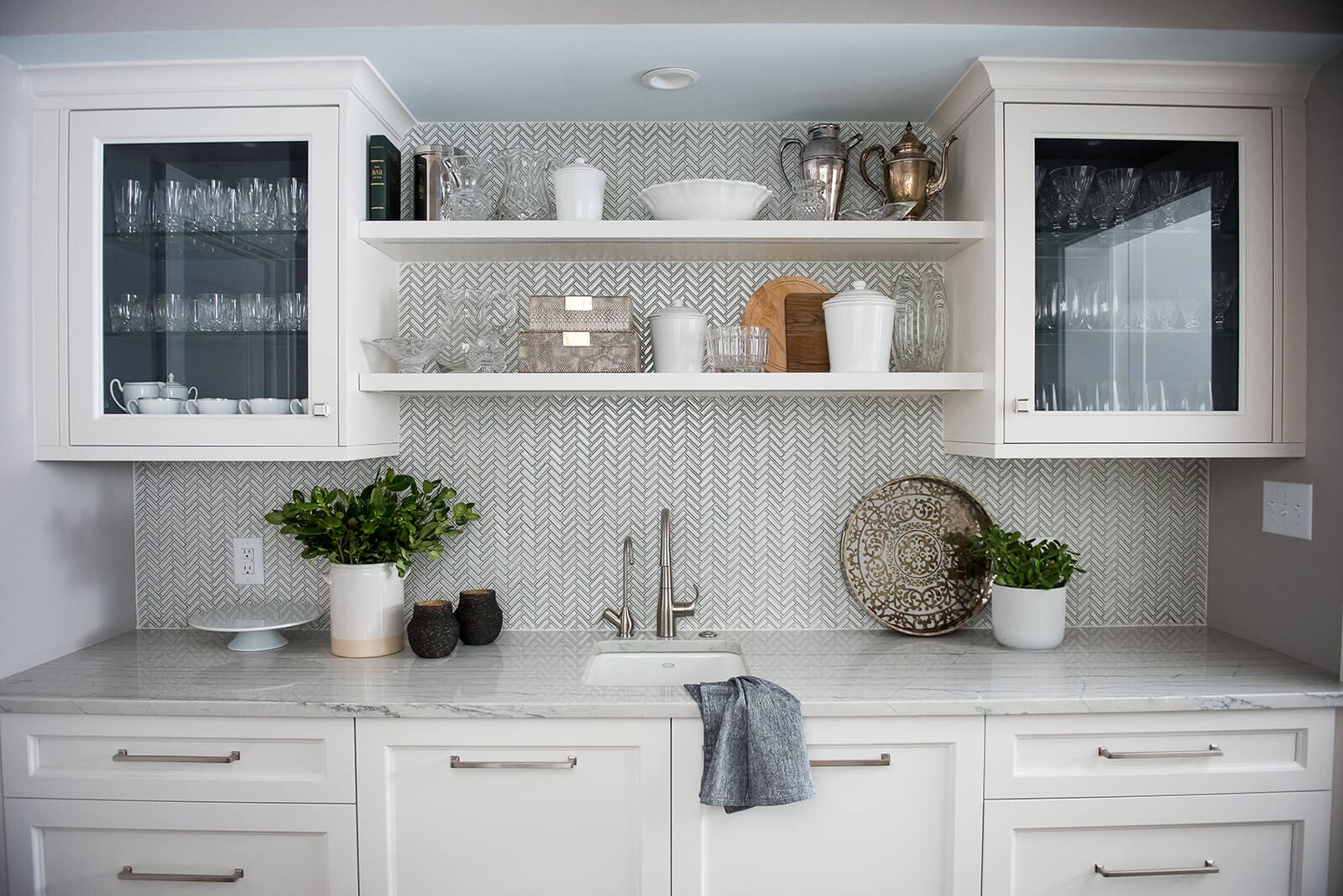 To learn more or begin your custom kitchen journey, contact Conceptual Kitchens & Millwork: 317-846-2090.