LUXE 2018 Celebrates the Best in Design
The Indiana Design Center recently presented its annual two-day home design event to celebrate the best in luxury design, sponsored by Victory Surfaces, on February 9 and 10, 2018.
The Friday evening event, "Setting the Table for Good Design", kicked off the weekend, showcasing over 20 tabletop displays decorated by the state's leading interior designers. The special guest speaker was designer and artist, Barry Lantz.
Barry, in a lively exchange with WTHR's Julia Moffitt, shared his story of creative inspiration which started in small town Indiana. Inspired by his mother's style and with his roots in furniture, design and art, he has built an impressive career that has led to a business partnership with his daughter, Amanda Lantz, and most recently, licensing partnerships with prominent design industry manufacturers like Kravet Inc.
The money raised in this ticketed event benefitted the Indiana Blind Children's Foundation (IBCF), whose mission is to invest in children with visual impairments, so each child will thrive in school and daily life. The event also featured a pop-up art gallery, exhibiting student work from the School for the Blind as well as honoree Barry Lantz, with its proceeds also going toward the IBCF.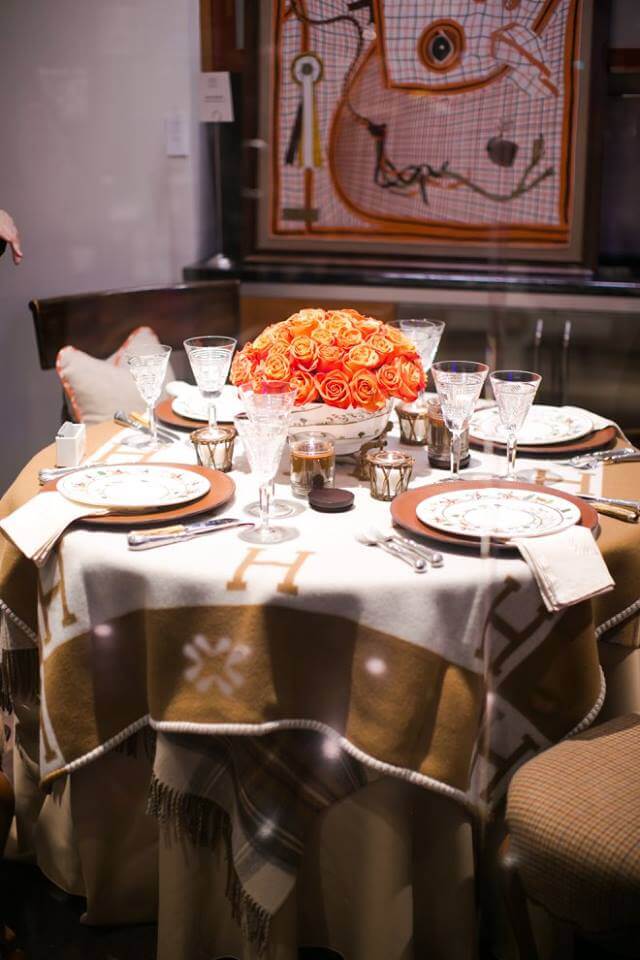 The second day of the LUXE Design Showcase saw the IDC welcome celebrity designer, TV personality and author Thom Filicia. The program began with an informative kitchen design panel discussion featuring Adam Gibson of Adam Gibson Design, Rob Klein and Amy Kreutz of Conceptual Kitchens and Millwork and Jason Barth of Premier Home Electronics.
Following the kitchen panel, an entertaining and informative conversation with Thom Filicia was moderated by Beth Greene, Kravet, Inc. Executive V.P. and Director of Strategic Branding & Marketing. On his first visit to the Indianapolis area, Thom shared his design philosophy. He also told stories about his broad career in design, spanning television shows, retail and creating fabric and furniture collections, to approximately 120 attendees in the Indiana Design Center's Grand Hall.
As promised, both days provided inspiration and expertise for attendees to carry through to their 2018 design projects. New ideas and event plans are already underway for LUXE 2019. For more photos of this year's event, please go to our Facebook page.
Event photography by Jamie Carey Sangar.

A special thank you to the Event Sponsors: