Market Report: Home Building Trends
Recently Indiana Design Center showroom owners and industry professionals attended the annual International Builders Show in Las Vegas, a trade show for the building industry. The expansive show boasts 70 thousand attendees who experience new product launches, education sessions and the latest home builder trends. While there trade professionals gain new ideas, solutions and relationships that bring value back to their clients and projects. This year's market report expands upon a home design movement seen at both the international and local level.
One of the biggest ongoing movements that is predicted to continue is an interest in nature, and bringing nature into your home in a meaningful way. According to Cori Brown at Glass House Gallery, the best way to do that is with big glass. Windows and doors are a functional part of any home, but with big walls of glass windows and oversized doors, these functional pieces can be customized to fit how a family lives and entertains. With this in mind, some builders are designing the home around the glass, or rather, around the views that a big wall of windows affords. "The windows themselves are a beautiful focal point, with the added bonus of maximizing a view that adds to the overall feeling of the home," says Brown.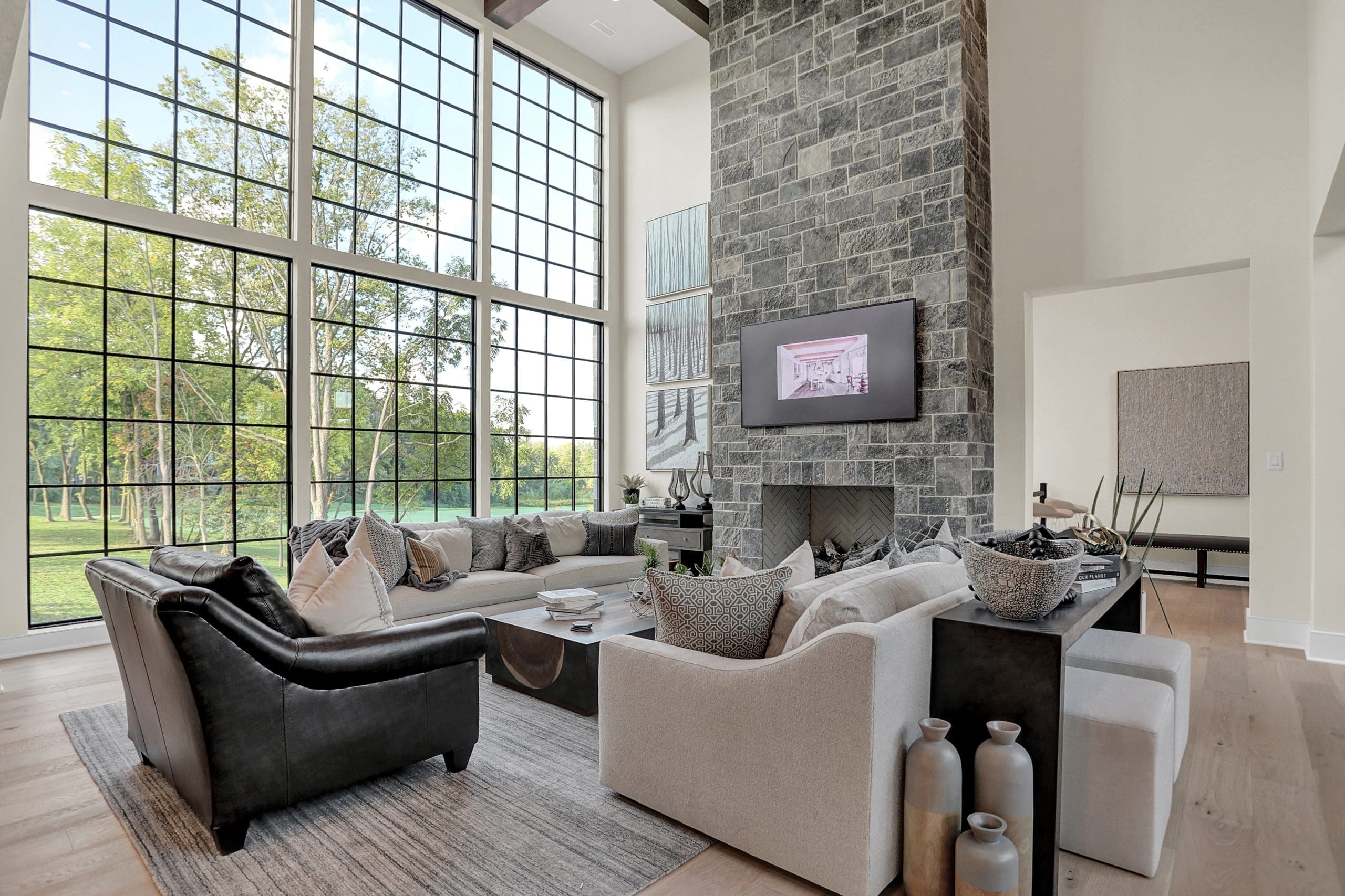 Expansive views can be accessed through large-format sliding glass panels as well. These types of oversized doors can be designed and installed to recess into the walls, creating a seamless indoor/outdoor living space. Says Brown, "Glass door panels can completely blur the line between inside and outside, creating a thoughtful, all-encompassing living space." This is especially desirable as the weather warms up, but with well-designed patio areas equipped with screens, fireplaces and other amenities, these open-to-the-outside areas can be enjoyed three seasons of the year.
Working with a builder or product showroom at the IDC can help you envision the perfect home for you, whether you are building from scratch or doing a home renovation. IDC businesses also collaborate on many projects together which ensures trusted experts are at the table within the convenience of a single design center location.
To learn more about building trends for 2023, visit the showrooms at the Indiana Design Center. Glass House Gallery is located on the first floor in suite 117 and home to Franklin Window & Door and Lorenzo Finestre.